OM-VR ( Other-Mind Virtual Reality).
This project uses VR to immersively share mindful descriptions of moments in someone's life. The first video in the series allows you to share the moments before Les Ferdinand first played football for England. Video link coming soon…
Collaboration with FRED & Grenfell Health & Wellbeing Service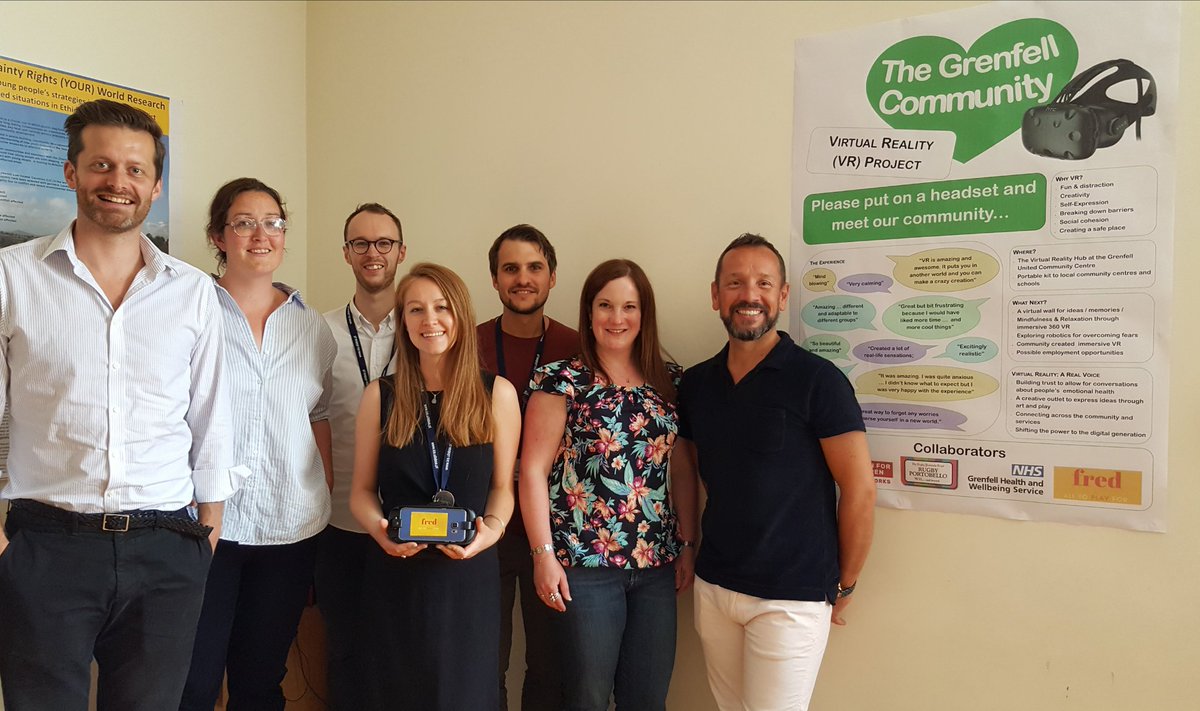 We're using VR to support the important work of the Grenfell Health & Wellbeing NHS service as it attempts to engage and reach out to the local community. We know that there is still, sadly, stigma associated with accessing psychological support. We're looking to see whether VR can encourage connections between mental health professionals and individuals living and working in the local area.
This work has been covered by: itv news and Newsnight.
Collaboration with FRED & Grenfell Health & Wellbeing Service
Virtual Reality With You (VRWY) - VR for Managing Anxiety
A project to create VR environments which support young people to increase their confidence in managing anxiety. The VR environments were co-created with these young people and are used to open conversation and discuss coping strategies (with corresponding coping cards).
This project is now award-winning: Vodafone Techstarter Awards
Collaboration with FRED & The Children's Society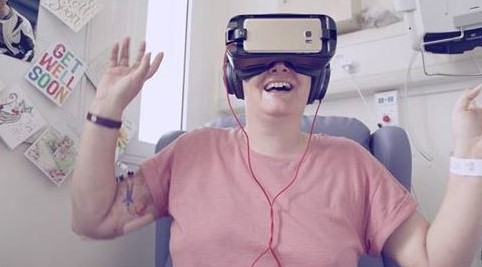 Being in hospital can be a scary, boring and isolating experience, especially if you need to be admitted for long periods of time and cannot have visitors (e.g. because of distance or infection risks). VR can provide moments of relief and connections with others (e.g. through transporting the mind to someone's home using 360 degree cameras). We're hoping to develop this project further and research the impact this could have on feelings of isolation or institutionalisation.
Collaboration with FRED